Admission to Undergraduate Online Degrees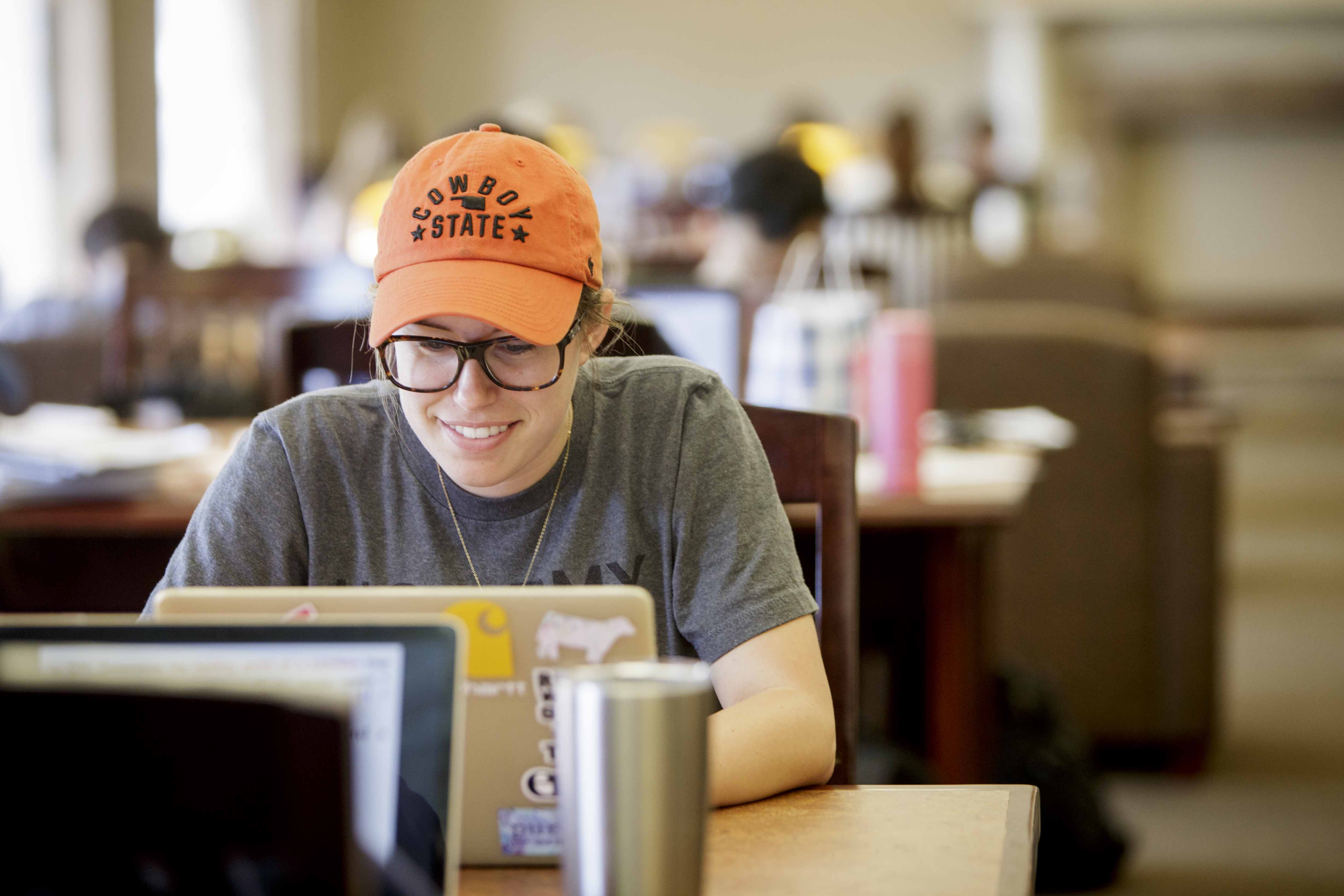 You're on your way to becoming an official Cowboy.
100 percent online degrees
In this section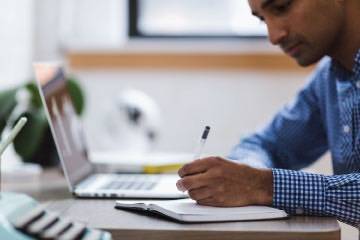 For more information about OSU online degrees, call 405-744-1000 or email OSUonline@okstate.edu.
What's required?
You'll need these things to be considered for admission:
Completed admission/scholarship application
$40 nonrefundable application fee
Official high school transcript reflecting unweighted GPA and class rank if you have less than 24 college-level credit hours
ACT or SAT test score if you have less than 24 college-level credit hours
An official transcript from each college or university you have attended
Assured freshman admission requirements
Students qualify for assured admission if they meet

ONE

of the following criteria:
---
3.0+
---
and
top 33.3% rank in high school graduating class
---
* OSU does not consider the essay component of the ACT/SAT for admission criteria listed above.
** 15-Unit Core Curricular Requirements: 4 units of English (Grammar, Composition and Literature); 3 units of Mathematics (Algebra I, Geometry, Algebra II and above); 3 units of History and Citizenship Skills (Must include 1 unit of American History and 2 units from the subjects of History, Economics, Geography, Government, Civics and/or Non-Western Culture); 3 units lab science (Biology, Chemistry, Physical Sciences, Physics or any lab science certified by school district) and 2 units of other courses selected from any of the sections above or computer science or foreign language.
Home study or Unaccredited High Schools: Graduates must satisfy the curricular requirements and have either a 1160 SAT or 24 ACT score. Grade-point average and class rank are not used to evaluate students who fall under either category.

Students who have been denied admission may appeal one time by submitting the Freshman Admission Decision Appeal Petition. Students are strongly encouraged to submit all updated academic information, including final high school transcripts, letters of recommendation, and any additional ACT or SAT scores, before completing the petition. The appeal petition and other application materials will be evaluated by the Admissions Review Committee, and the student will be notified of the outcome within three business days. In order to be considered, your petition must be submitted by noon the Thursday prior to the start of the term for which you have applied. If you have questions about the petition process, contact us at 405-744-5358.
Comprehensive review
At OSU, ALL students are encouraged to apply, no matter your grades or scores.
Transfer admission requirements
Credit Hours Attempted*
Admission Requirements
7-23 credit hours
Freshman admission requirements

and 2.25 GPA
24-59 credit hours
2.25 GPA
More than 60 hours or associate degree
2.0 GPA
* excluding incomplete, passing grades (ex: "P" or "S"), or remedial/developmental, repeated/forgiven credit and activity courses.
Online Cost Information
Tuition for online programs at Oklahoma State University is calculated on a credit hour basis.
Online courses have additional fees that traditional courses do not. For example, online courses are assessed an outreach fee ranging from $90 - $100 per credit hour and may require students to pay for proctored exams, ranging from $20 - $75 per exam.
Learn about online tuition and fees