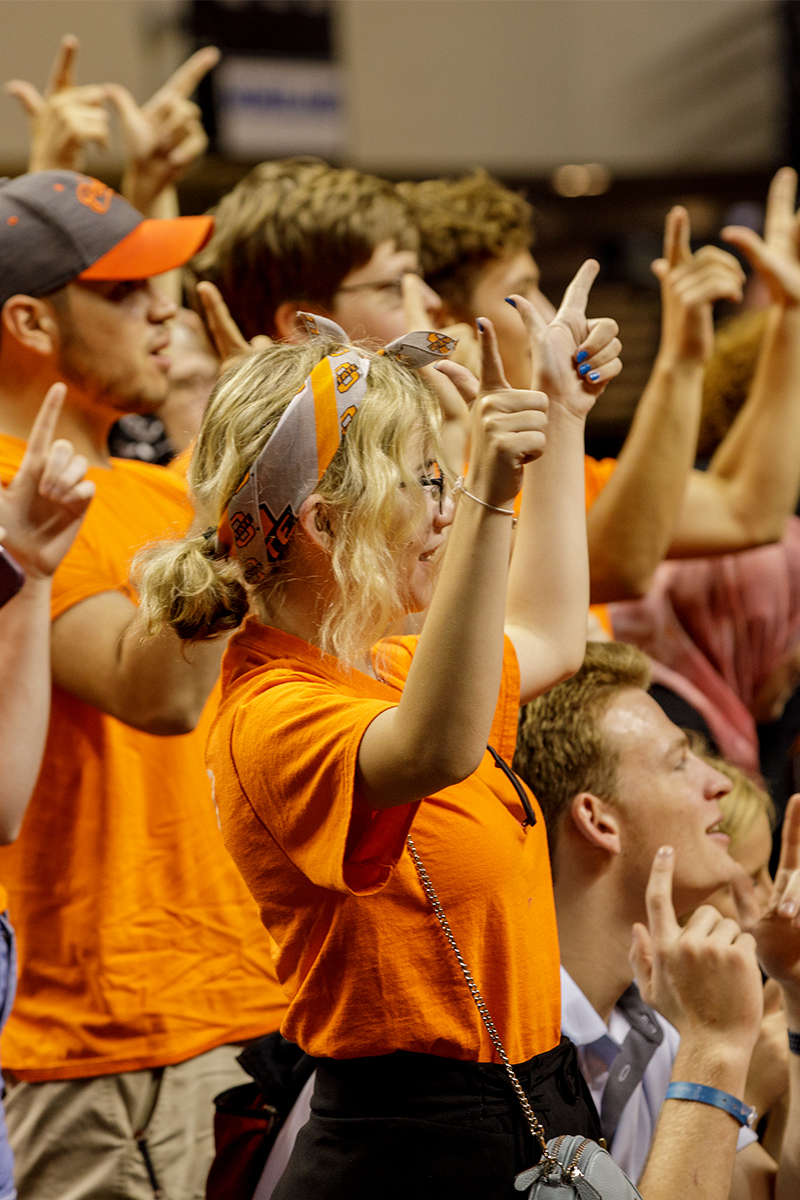 At Oklahoma State University, we're proud of what we call the Cowboy family.
Virtual Tour Experiences
Register to attend our virtual sessions on Tuesdays and Thursdays where you can learn more about OSU, and get your questions answered. You can register for one or all of the available options.
Honors College presentation at 1 p.m.
Every Tuesday, learn more about our top 10 nationally rated Honors College, the admission requirements for the program and all of the outstanding benefits of participating in Honors at OSU. Sneak peak: this semester alone, Honors students participated in classes such as The Story of Lizzie Borden: Axe Murder in American Culture, Integrative Biology: The Mind and Mathematics and Origami: Honors. All of these courses meet University General Education requirements.
Residential Life live tour at 1:30 p.m.
On Tuesdays and Thursdays, OSU's Residential Life will take you on a live tour of the Commons and the Villages.
Tuesday: The Commons
Thursday: The Villages
Admissions presentation at 2:30 p.m.
Hear from an OSU admissions counselor who will walk you step-by-step through the freshman or transfer admissions process and answer all of your questions. Learn about what makes OSU unique and why you should consider us as your university of choice. A current student will be available to share their experiences as a part of the Cowboy family. Transfer presentations are available only on Tuesdays.
Freshmen - Tuesdays and Thursdays
Transfers - Tuesdays
Academic program and college presentations at 3:30 p.m.
On Tuesdays and Thursdays, hear from a representative in your academic area of interest. Whether you're sure you know what you want to study or you have lots of questions, you can hear from your academic area of choice. Check out our academic majors to see which academic college session you should attend.
REGISTER FOR A VIRTUAL TOUR EXPERIENCE
Don't forget social media
Looking for University COVID-19 Updates?