Oklahoma Cooperative Extension Service
FOR US, IT'S PERSONAL
For the Oklahoma Cooperative Extension Service, business is personal. With the goal of improving the lives of Oklahomans, OCES offers a variety of educational programs.
---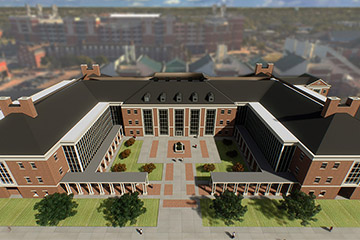 Transformational gift from alumni leads to new name for OSU's agriculture college
Jan 15
Oklahoma State University and alumni Kayleen and Larry Ferguson announced a $50 million gift from the Ferguson Family Foundation that will transform the College of Agricultural Sciences and Natural Resources in a variety of ways, including a new name. Pending approval next week from the Oklahoma A&M Board of Regents, the college will be renamed the Ferguson College of Agriculture in recognition of the gift, which is among the largest in OSU's nearly 130-year history.