Oklahoma Cooperative Extension Service
FOR US, IT'S PERSONAL
For the Oklahoma Cooperative Extension Service, business is personal. With the goal of improving the lives of Oklahomans, OCES offers a variety of educational programs.
---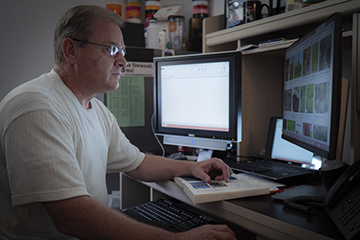 OSU receives $1.5 million grant to develop research network for public
Sep 17
Oklahoma State University has received a second year of funding worth nearly $1.5 million to further develop the national Enhancing Electronic Extension project for improving Extension's capacity to serve the public with new programs and digital tools.