Oklahoma Cooperative Extension Service
FOR US, IT'S PERSONAL
For the Oklahoma Cooperative Extension Service, business is personal. With the goal of improving the lives of Oklahomans, OCES offers a variety of educational programs.
---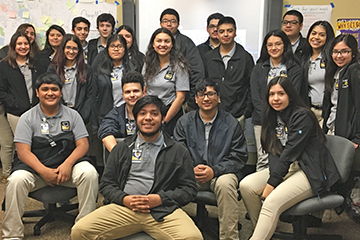 OSU faculty help high school students story map their city
May 22
Oklahoma State University faculty recently led high school students through a technology-driven story mapping project in their communities. More than 90 high school students from the Academy of Science, Technology and Engineering Charter (ASTEC) School in Oklahoma City participated in the two-week project.