Oklahoma Cooperative Extension Service
FOR US, IT'S PERSONAL
For the Oklahoma Cooperative Extension Service, business is personal. With the goal of improving the lives of Oklahomans, OCES offers a variety of educational programs.
---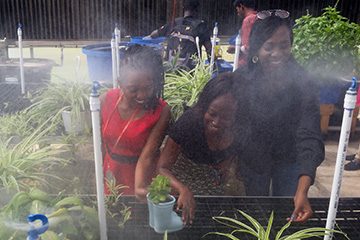 Young African leaders visit OSU for agricultural tips
Jul 11
Twenty-five entrepreneurs from 15 sub-Saharan Africa countries are spending six weeks in Oklahoma to learn about American businesses, especially those in the agriculture industry. Oklahoma State University is in its third year of hosting the Mandela Washington Fellowship for Young African Leaders, which began in 2014 and is the flagship program of the Youth African Leaders Initiative.