Oklahoma Cooperative Extension Service
FOR US, IT'S PERSONAL
For the Oklahoma Cooperative Extension Service, business is personal. With the goal of improving the lives of Oklahomans, OCES offers a variety of educational programs.
---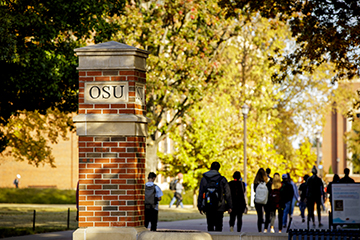 OSU continues to offer counseling and academic resources
Dec 1
Just because students are away from campus doesn't mean they're on their own. From tutoring help to counseling services, OSU has virtual resources available to help students ahead of finals and over the winter break.