Dr. Marvin & Bonnie Stone
---
Oklahoma State University remembers those whose lives were lost in the October 24, 2015 parade tragedy. Though they are no longer with us, their memories live on in our hearts and within the Cowboy Family.
Stone Family Statement - The Family of Bonnie and Marvin Stone would like to express our thanks for all the support we have received from the OSU family. Read full statement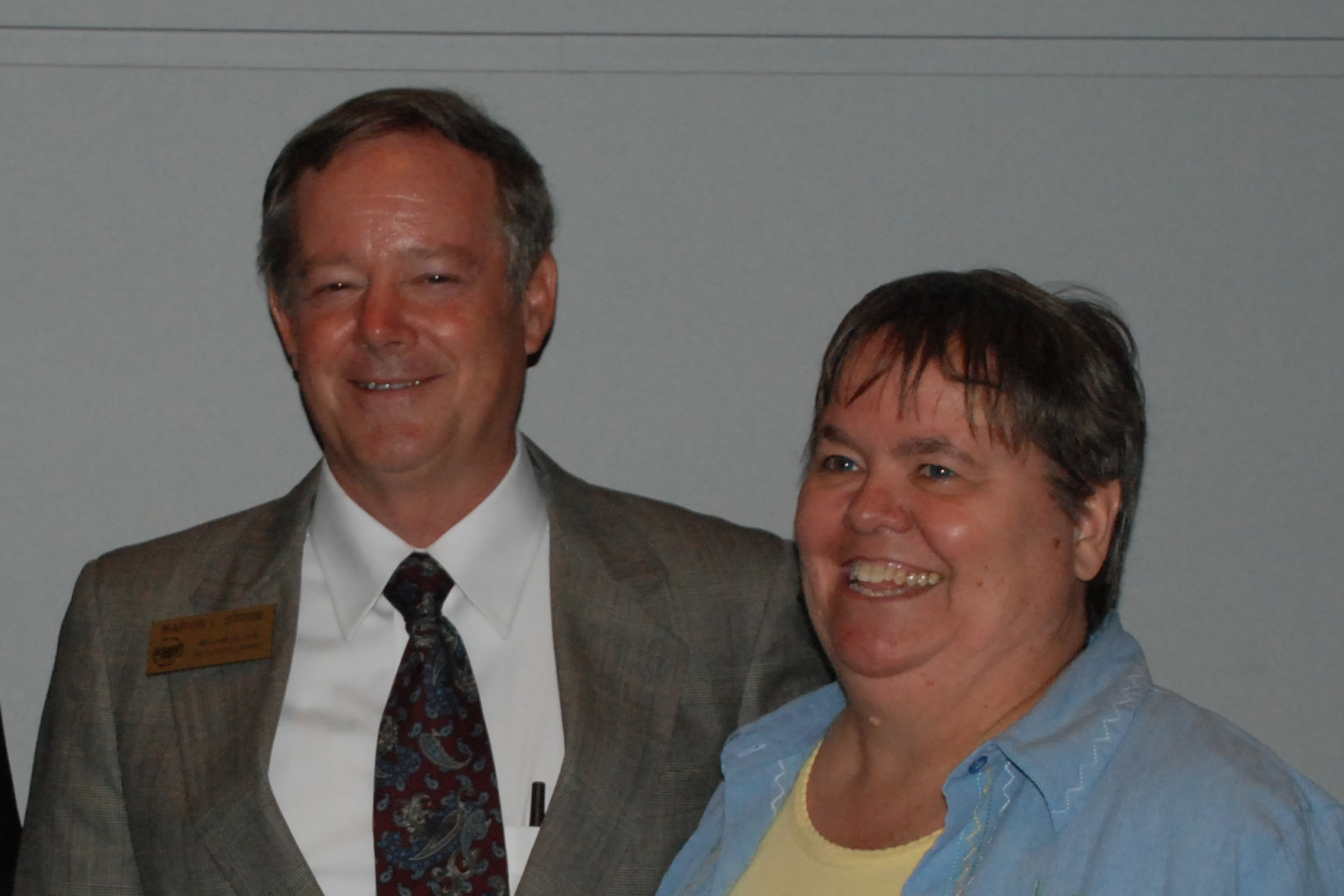 Marvin and Bonnie Stone, longtime members of Oklahoma State University, passed away on Oct. 24, after being struck by an automobile following the OSU Homecoming Parade.
A Regents professor emeritus, Marvin was an OSU faculty member for 24 years, serving with distinction in the OSU Division of Agricultural Sciences and Natural Resources' Department of Biosystems and Agricultural Engineering from 1982 to 2006.
Bonnie was serving as coordinator of Student Information Systems operations and training for OSU Institutional Research and Information Management at the time of her passing, a position she assumed in 1998.
"Marvin and Bonnie were very generous and kind and loving people," said Ron Elliott, who served as BAE department head for many years. "They were the type of folks who always had a smile on their faces. They were willing to do anything for anybody, and they were partners for life. You would rarely see one without the other."
Marvin is known worldwide in his career field, with generations of OSU students benefitting from his knowledge and experience gained through years of unique biomechanical engineering service to the U.S. and international heavy equipment industry.
Meg Sheehan, a BAE senior who also works in the biosensors laboratory at OSU, describes Marvin as "a very thoughtful person, in every manner possible."
"Dr. Stone never stopped teaching," she said. "It's hard to remember that he actually retired, because he never actually left. I hope in my future career that I can teach like he did because the world is really going to miss out on one of the most brilliant men and all of the things he has done for the world."
Marvin's research expertise focused on two major technological areas, international equipment communication and diagnostic protocol standards and high-speed, selective, point-specific field application of chemicals.
He was a key member of DASNR's interdisciplinary research team that developed the landmark GreenSeeker® optical sensor system honored by the U.S. Department of Agriculture in 2002. Adopted worldwide, this groundbreaking technology precisely measures crop needs in real time, allowing a producer to apply only the needed amount of fertilizer or agricultural chemicals, thus reducing waste of those inputs while potentially improving yields, decreasing nitrogen costs and promoting improved environmental stewardship.
Marvin also was involved in the formation and growth of the Oklahoma Mesonet, and co-authored one of the original Mesonet papers. Designed and implemented by engineers and scientists at OSU and the University of Oklahoma, Mesonet is a world-class network of 120 automated environmental monitoring stations covering Oklahoma. There is at least one Mesonet station in each of the state's 77 counties, with readings being a common fixture in reports issued by Oklahoma weathercasters and the National Weather Service.
He was named a Fellow by the American Society of Agricultural and Biological Engineers in 2004, a highly competitive membership grade achieved by fewer than 2 percent of agricultural engineers worldwide.
The university recognized Marvin as its 2005 recipient of the OSU Eminent Faculty Award, the highest distinction given to a faculty member. He was the 2003 recipient of the Sarkeys Distinguished Professor Award, one of DASNR's most prestigious honors.
Additional honors included being named the recipient of the OSU Regents Distinguished Teaching Award in 2002, presented to the university's top instructor, and the university's Regents Distinguished Research Award in 2003. Marvin was named the Halliburton Outstanding Faculty Member by the OSU College of Engineering, Architecture and Technology in 2001.
He was a nine-time recipient of the Alpha Epsilon Distinguished Service to Students Award and was named Chi Epsilon Teacher of the Year in 1987.
"Dr. Stone was a good colleague and a mentor for me; I came here because of him," said Ning Wang, BAE associate professor. "He was always enthusiastic. Even if he knew we were making mistakes or going down the wrong track, he would try and explain it in a positive way. He was always encouraging. All my graduate students have benefited from him."
As a member of OSU Institutional Research and Information Management, Bonnie was responsible for system maintenance, security, regulatory updates, enhancement, conversions, installation and support. Known as a "people person," Bonnie was a friendly face, a patient mentor and a knowledgeable expert assisting deans, directors, department heads, academic advisers and support staff, students and others.
"Bonnie helped with new student orientation for years, literally interacting with many thousands of incoming freshmen and transfer students; the university couldn't have had a better person to showcase what we mean by our OSU family," said Christie Hawkins, associate vice president for administration and finance and director of OSU Institutional Research and Information Management.
An OSU staff member since 1982, Bonnie's previous coordinator positions included enrollment services and student data, production and operations of annual payroll accounts, and systems support for the OSU Human Resources' 20,000 record database and ID card system, as well as microcomputer technical support for the university's Financial Aid and Bursar's offices.
"Bonnie also helped with faculty orientation," Hawkins said. "I've had so many people tell me over the years they felt Bonnie was actually part of their office, she was so helpful to them."
Ask those who knew Bonnie and her being an avid bicycle rider quickly comes up.
"We would pass Bonnie on the way to campus, us in our air-conditioned or heated vehicles depending on the time of the year and her braving the elements, rolling down the road; she was quite an inspiration," said Kevin Gragg, senior producer-director of OSU's "Oklahoma Gardening" television show, himself an avid bike rider.
Hawkins said she can count the days on one hand she did not see Bonnie peddling her way to or from the Stillwater campus.
"I would come in after driving to work with my heated seats when it was 30 degrees outside and, when I saw Bonnie later, I would ask whether or not she got a little chilly," Hawkins said. "Inevitably, Bonnie would answer, 'it wasn't bad.'"
The Stones loved animals, large and small. Bonnie was raised with horses, and she kept a horse for many years. Marvin was known to have a soft spot for dogs. The couple loved to explore the world, and regularly went backpacking, camping, scuba diving and snorkeling throughout the United States and abroad.
"Marvin and Bonnie were a largely inseparable couple whose lively minds, humble ways and genuine interest in the well-being of others touched and improved the lives of so many people," said Thomas G. Coon, DASNR vice president, dean and director. "We are saddened by their passing, even as we realize we are the better for having known them."
I am very saddened to share that one of our retired Oklahoma State Division of Agricultural Sciences and Natural Resources colleagues, Dr. Marvin Stone, and his wife, Bonnie, were among those fatally injured in the homecoming parade accident.
- Dr. Tom Coon, DASNR Vice President, Dean and Director