Mechanical and Aerospace Engineering, PhD
Curriculum
The minimal University requirements for the PhD degree are determined by the Graduate College. Mechanical and Aerospace Engineering have additional requirements:
Degree Requirements
60 hours of acceptable Graduate work beyond the MS Degree, 29 hours of which can be research (MAE 6000)
1 hour of MAE 6010, to be taken the same semester as the Preliminary Examination in order to be assigned a letter grade
24-30 hours of 5000 and 6000 level coursework beyond the MS Degree
MAE 5000 and 6000 level courses for at least 50% of Graduate coursework
A minimum of 6 hours of mathematics beyond the requirements for the OSU MS Degree
An overall grade point average of 3.0 is required for all formal coursework listed on your plan of study
Research and Faculty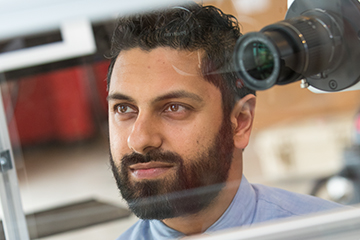 Dr. Imraan Faruque, assistant professor in mechanical and aerospace engineering and director of the autonomous physical laboratory was recognized by the Office of Naval Research as one of 25 awardees of the Young Investigator Award, receiving a grant up to $750k.
Admissions
The recommended application deadlines for priority consideration for admission, assistantships, and fellowships are March 1st for Fall admission and August 1st for Spring admission. A completed application includes completion of the online application and receipt of all required test scores, Letters of Recommendation, and other requested materials.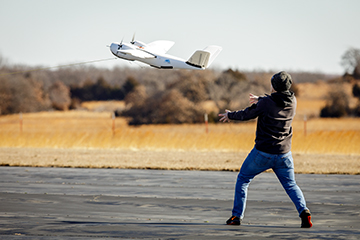 Cost & Assistance
Many graduate students are hired by professors to work on funded research projects. These students conduct research for faculty and are paid from the faculty's research grants and contracts. To receive a research assistantship the applicant must directly contact the MAE faculty in their area(s) of interest.
Students with an excellent academic background and a high GRE score usually receive support in the form of a research and/or teaching assistantship(s). The number and type of assistantships, as well as the level of support, depend on the funding available at the time MAE receives the application.