Employee Guidance
---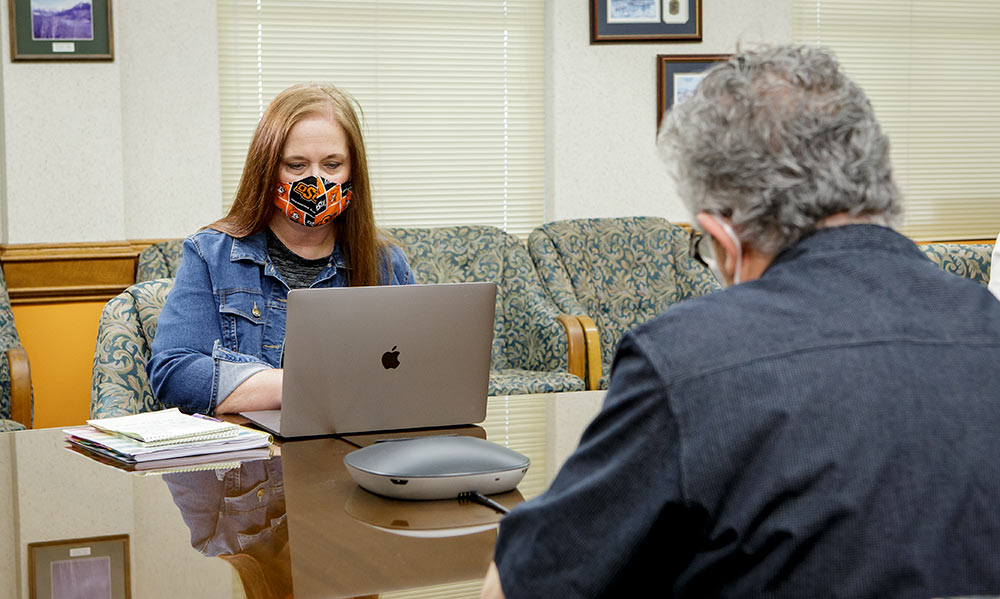 Employees who have been working remotely will be notified by their unit leadership regarding return-to-campus timelines. This will be based upon the individual business needs of the unit. All employees must wear a face covering (mask) while in public buildings on campus. Failure to wear face coverings is considered a violation of the University's expected and communicated behaviors and guidelines and will be addressed through the appropriate Human Resources corrective action avenues.
For employees experiencing any COVID-19 symptoms, your supervisor will require you to stay home, and you should seek guidance from your healthcare provider. The university has leave policies that encourage faculty and staff to stay at home when they are sick, when household members are sick, or when they are required by a healthcare provider to isolate or quarantine themselves or a member of their household.
Managers and supervisors are reminded they have an obligation to protect the privacy of employee health information.
---
High-Risk Employees
Those who are in a vulnerable population are of the utmost concern. If your health is considered high risk, you provide care for a high risk individual, have childcare disruption or require modifications to your work, please engage in individual discussions with your supervisor and/or HR Consultant. Potential modifications include, but are not limited to: telework, use of accrued leave or leave without pay, adjusted work hours to avoid or reduce contact with others and isolated workstations.
To help prepare for returning to work on campus, please review HR's employee guidance and this employee checklist.
---
University-Related Travel
Given the continuing guidance of state, federal and world health organizations, the university's domestic and international travel guidelines are as follows:
All university-sponsored domestic and international travel is prohibited until further notice.
International travel for personal reasons is strongly discouraged.
All in- and out-of-state travel for university-related business or academic purposes is suspended until further notice, unless such travel is essential to the university and approved by the Provost or the appropriate Vice President. Faculty, staff and students in the Division of Agricultural Sciences and Natural Resources will receive further clarification specific to their work responsibilities for OSU Extension and OSU Ag Research from Vice President Tom Coon. Reimbursement will not be processed from any funding source for travel (in- and/or out-of-state) that does not include approval by the Provost or appropriate Vice President.
---
Guidance for Planning & Organization of Campus Events
Require the use of cloth masks
Maintain social distancing (6 feet)
Limit movement of attendees during events (assigned/organized seating)
Reorganize room setup or relocate to larger venue to accommodate size of event. Event organizers should measure rooms, evaluate space, and make decisions accordingly.
Cancel or consider other means of delivery for events where social distancing and other safety measures cannot be maintained (consider virtual format or smaller event).
Make contingency plans for the event in case the future public health situation calls for stricter guidance or limited attendance.