OSU Diagnostic Laboratory

Health care providers who would like to submit samples to be tested can find step-by-step instructions and necessary forms on this page.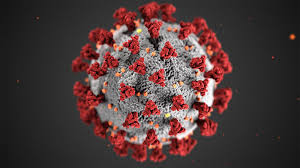 Individuals must go to a health care provider or mobile test station to have a sample taken.
The OSU Diagnostic Laboratory is a partnership between OSU Medicine in Tulsa, the OSU College of Veterinary Medicine and the Office of the Vice President for Research in Stillwater.
Thanks to the partnership with OSU Medicine, the lab has become CLIA certified to conduct human diagnostic testing. Currently, human testing is specific to the COVID-19 virus.
---
How to submit samples to the OSU Diagnostic Laboratory
On April 22, the Oklahoma State Department of Health released new testing guidelines for surgery centers and hospitals, stating both must administer COVID-19 tests in partnership with private labs to all patients prior to elective surgery. The OSU Diagnostic Laboratory is not a private lab. We contract solely with the Oklahoma State Department of Health and cannot prioritize turnaround time for pre-surgical patients.
If you have previously submitted specimens to the OSU Diagnostic Laboratory, you already have an account. Please email covid19testing@okstate.edu to request access to the test ordering portal.

If you are submitting samples for the first time, please email the following:

Name of facility
Address
Phone
Fax
Email for authorized results

Once an account is established, you will be given access to the test ordering portal.

Contact the OSU Diagnostic Laboratory Business Office at 405-744-2916 or at covid19testing@okstate.edu to schedule a pick-up of samples by the courier company.
If you are a provider and are geographically close to Stillwater, or a courier company, you can deliver samples directly to the OSU Diagnostic Laboratory from 8 a.m. to 10 p.m, 7 days per week. If you have not been provided a courier drop-off code, please call 405-744-2916 during regular business hours and further instructions will be provided.
The current turnaround time is 48 to 72 hours. All test results will be reported through the PHIDDO system, and all patient results will be sent to health care providers via encrypted email.
Upon receipt of results, the Fact Sheet for Providers and Fact Sheet for Patients can be found under the "FAQs and Test Fact Sheet" link. The Fact Sheet for Patients must be provided to all patients tested with the assay (TaqPath™️ COVID-19 Combo Kit) used by Oklahoma State University Diagnostic Laboratory. This is the Providers responsibility.