Personal Health Guidelines
---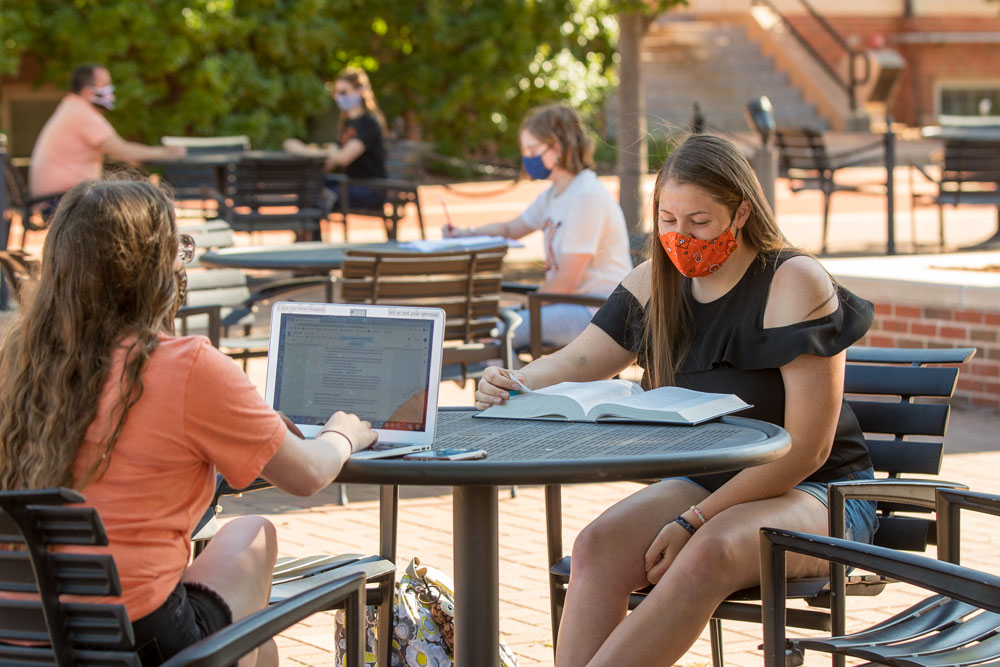 The following outlines expectations of all OSU students and employees while on campus. This is not only to protect your health, but the health of our entire community. Wearing a mask is a sign of showing respect and care for those around you. Your continued support of these guidelines is appreciated.
All OSU students, staff, faculty, contractors, vendors, suppliers and visitors must wear a face covering (mask) upon entering any public building on campus. Failure to wear face coverings is considered a violation of the University's expected and communicated behaviors and guidelines. Like all Cowboy Community Standards, we expect faculty, staff, and students to respectfully address concerning behavior. If campus community members fail to wear facial coverings, they will be addressed through the appropriate corrective action avenues, Human Resources, Academic Affairs and Student Conduct.

Ten voluntary walk-up temperature monitoring stations have been installed.

All employees and students are asked to take special precautions to avoid exposure for at least two weeks prior to the start of the spring semester.
Sick employees and students must stay home.
Self screening should be performed each morning before arriving on campus. Temperature must be less than 100.4⁰ F/38⁰ C. See self-screening checklist.
Maintain social distancing guidelines. You are also expected to wear a face covering if working near or are encountering others. If you do not have a face covering, please contact your supervisor and one will be provided.
Remove unnecessary items in your personal work or living space to create clean counter spaces and support cleaning efforts on common surfaces. If additional cleaning is needed in an office space, please notify your supervisor.
Limit elevators to single occupancy when possible.
Use stairs as the primary method of travel between floors when possible.
In-person meetings are discouraged. If a meeting must be in-person to accomplish the purpose of the meeting, it must be in a large room with attendees six feet away from each other. Include no more than 10 participants within the meeting location. Use video conferencing as an alternative.
Break rooms / lunchrooms and gathering areas are closed for gathering. They may still be utilized for food preparation (one at a time, or multiple people if 6-foot social distancing can be maintained). This does not include large campus dining areas where social distancing is practiced.
Disinfect fax machines, copiers and printers in common areas before and after each use.
Wash hands regularly with soap and water for at least 20 seconds. Keep a supply of hand sanitizer (as possible).
Cover your cough or sneeze with a tissue and then throw it away. Wash your hands afterwards.
Disinfect all high-touch areas in your home and workplace.
Do not touch your eyes, nose, or mouth with unwashed hands.