Student Housing and Residential Spaces
---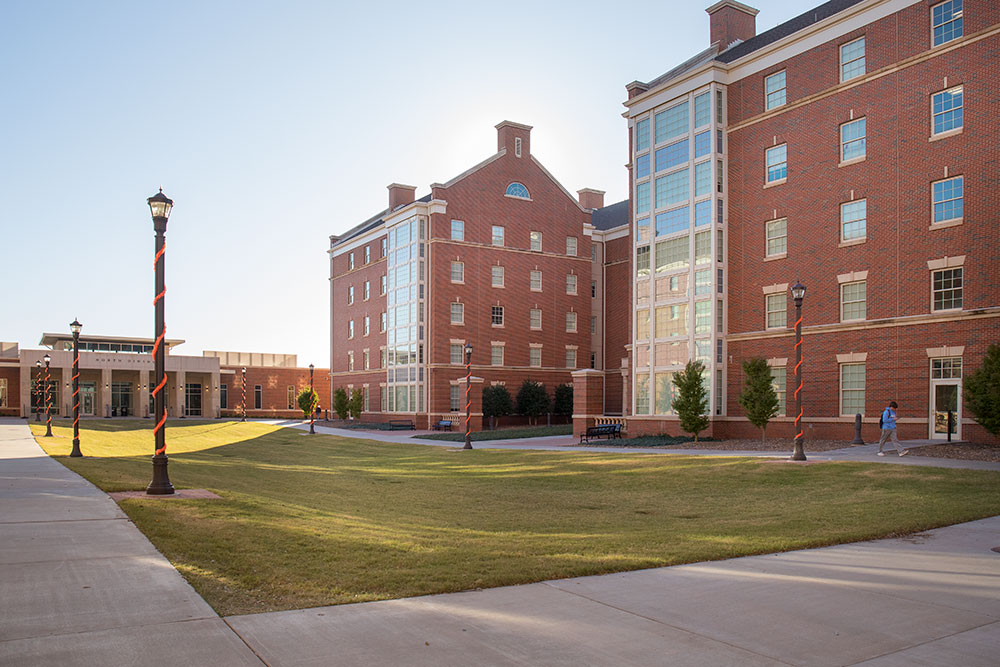 Cleaning Frequency
The Housing and Residential Life (HRL) team has increased the frequency of daily cleaning of residence halls for the 2020-2021 academic year, including:
Community bathrooms will be cleaned 2 times per day, Monday through Friday
Community bathrooms will be cleaned once on Saturday and Sunday
Touch Points (e.g., door handles): will be cleaned 3 times per day
Public Bathrooms: will be cleaned once per day, Monday – Sunday
Housing and Residential Life also purchased several Synexis Hydrogen Peroxide Machines. This machine utilizes dry hydrogen peroxide to purify the air. All of the individual resident rooms and communal spaces will be cleaned and disinfected before students will move in for the fall semester.
---
Student Isolation Facilities
Dedicated rooms for isolation have been reserved, should a student require quarantine upon a positive COVID-19 diagnosis.
Other Plans and Precautions in Student Housing
OSU is mandating that everyone who lives in the residence halls or Family and Graduate Student Housing to be tested for COVID-19 prior to checking into their assigned living space. Further information about testing and procedures will be sent to every resident's okstate email address prior to their assigned move-in day.
HRL will provide face coverings for all professional and student staff.
Sneeze guards/plexiglass will be placed at all front desks in residence halls and front desk stations in all housing offices (Iba, Brumley, Family Resource Center, and Bennett Hall).
Hand sanitizer is available throughout the halls and in public areas.
HRL will provide a limited number of carts and Cowboy Carriers during move-in. Cowboy Carriers will be available to sanitize the carts between uses, but won't be able to assist with moving belongings. HRL will encourage parents and students to bring their own masks, carts and hand trucks via summer email notification.
Basketball and volleyball courts will not be available. HRL will also not be checking out pool or ping pong equipment, but residents can use their own.
The amount of seating available in lounges will be decreased and social distancing emphasized through appropriate signage, social media posts, departmental website updates and email notifications.
Interactions facilitated by departmental staff will be done with less than 10 people. Community Mentors and other residential community staff will be prepared to interact with residents through a virtual format.
A priority will be placed on virtual programming when trying to include large groups of students. HRL will offer some face-to-face interactions for groups 10 and under.