Wind, water and flight. And that's just the first floor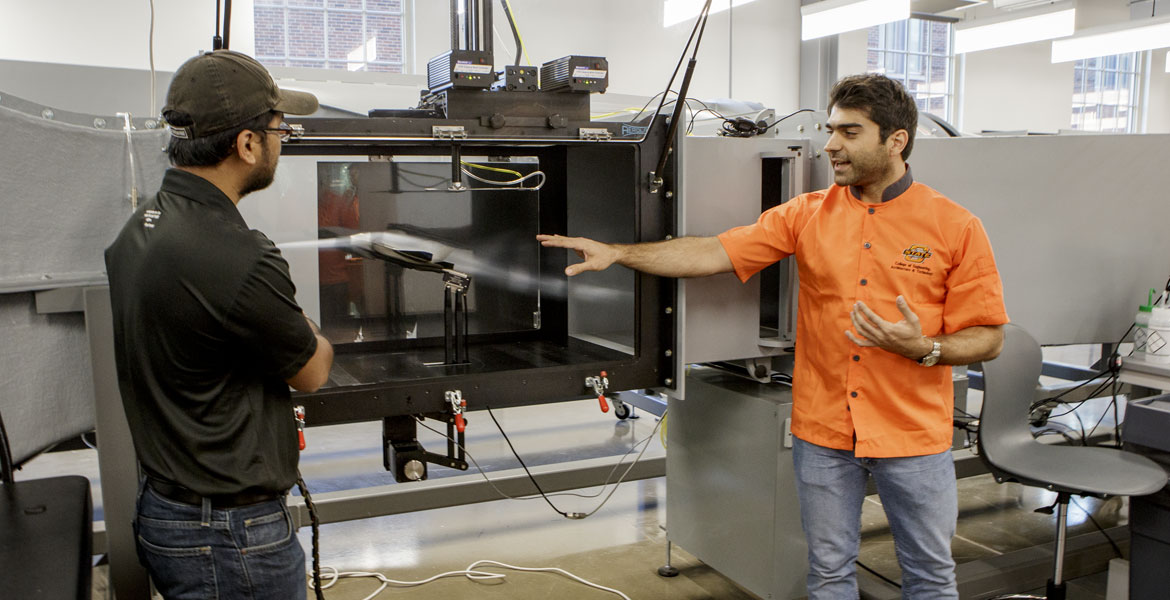 Discover ENDEAVOR at Oklahoma State University
The newest addition to the OSU campus proves we are committed to hands-on, interdisciplinary learning to prepare students today for the work of tomorrow. You could say we've put the future inside.
ENDEAVOR — a 72,000-square-foot interdisciplinary lab in the College of Engineering, Architecture and Technology — is the only one of its kind in the U.S. and is completely dedicated to immersive learning experiences.
Thanks to our generous donors, OSU is focused on student success and positioned to lead the state, region and nation in undergraduate research.