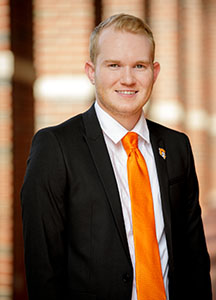 Kenzie Kepple
---
Hometown
Morrison, OK
Advice for Future Students
Get out of your comfort zone! Oklahoma State is a place to find and invest in your passions. A focus on academics is essential, but experiencing the fun OSU has to offer is important too! You'll make the best friends, create the most lasting memories, and will forever cheer on the Cowboys and Cowgirls!
Why I love being an OSU Cowboy
The Cowboy family is unlike any other. It's one of those things you have to experience to understand. The campus is diverse, but we are all united by our shared experiences on the most beautiful campus on earth!
Find out where our admissions counselors will visit throughout the year.