Clementine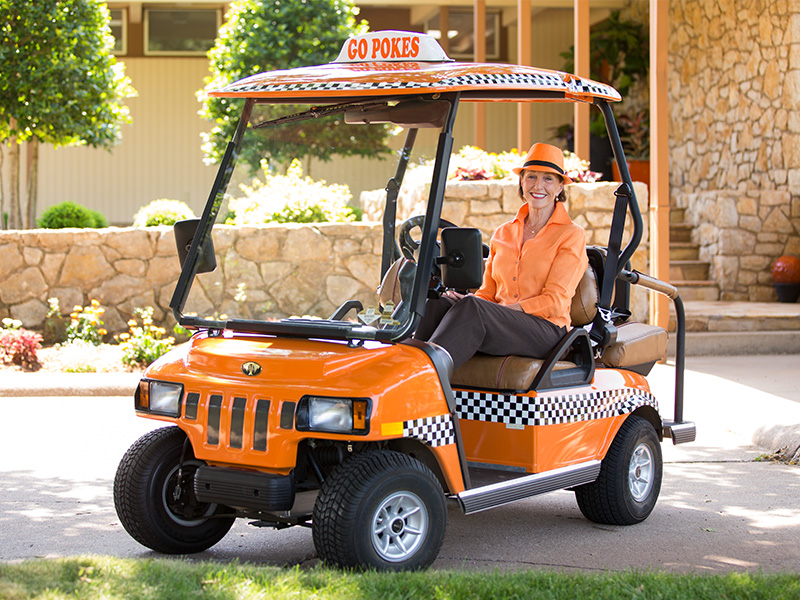 Meet Clementine! She is the orange "Taxi" roadster driven by the First Cowgirl. She is easily identified by her "Taxi" motif: checkerboard stripes, unique license plate, and even a "Go Pokes" taxi light on top.

Clem is a friendly gal and she is often seen around campus offering rides to students, employees, and visitors. Whether it is to class, the Student Union, an athletic event, or the residence halls, she knows the quickest route. She's just so happy to be sharing some of America's BRIGHTEST orange to all she meets.

So, next time you see Clem out and about, wave to her. And if you need a ride, just yell "Taxi"!